Gibraltar World Music Festival 3rd Edition
Poster and illustration for the 3rd edition of Gibraltar World Music Festival.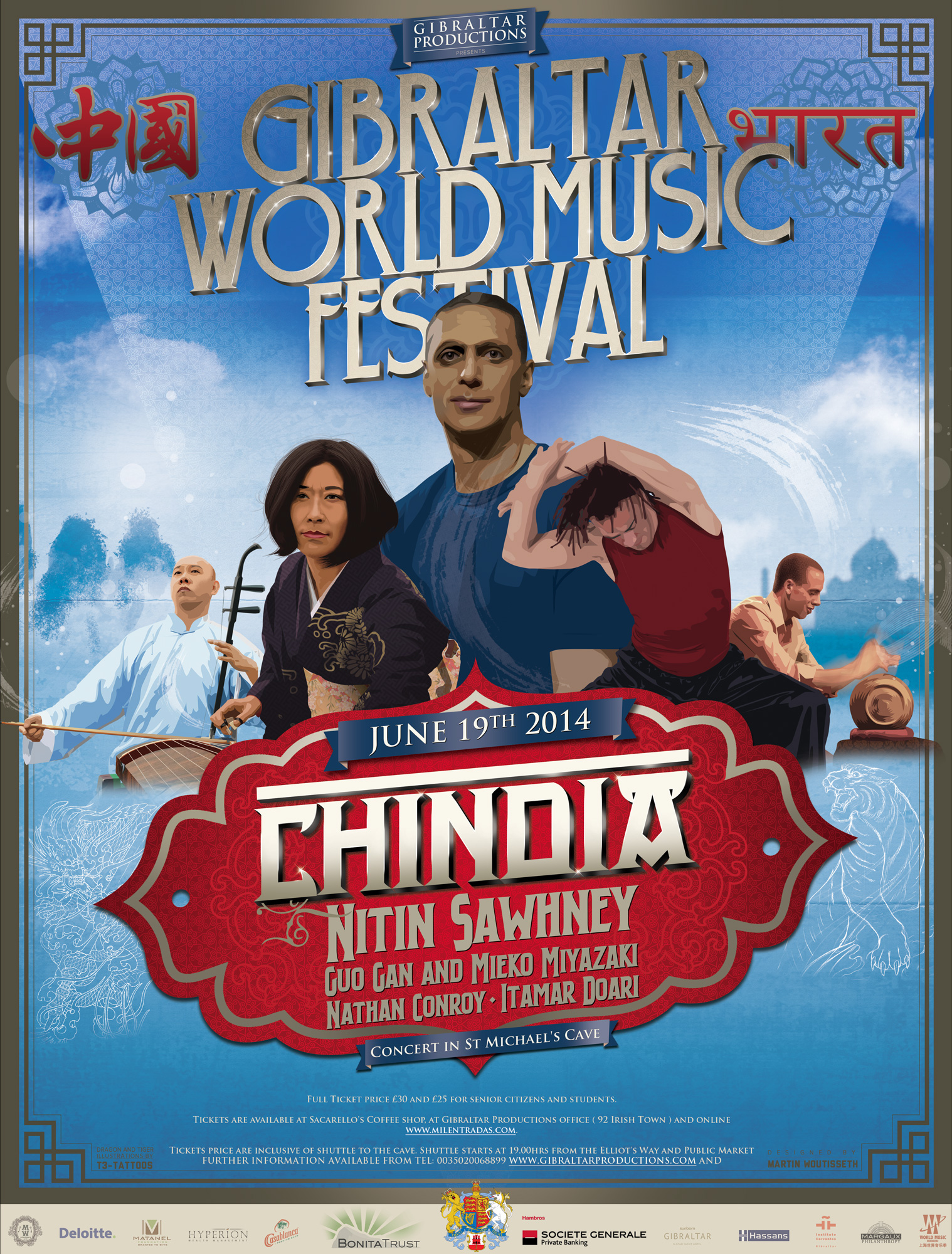 For the third year, Gibraltar Productions asked me to make the poster of their music festival. This year, the edition is featuring indian and chinese artists. Other artists too are featured, from Gibraltar, Japan or Israel.

Basically, the idea was to do a full red poster, color of China, why not twisted with orange for India. But first tests, didn't looks good. Then I made some tests, and the light blue color from the chinese artist Guo Guan was matching good with the others artists.

You can see on the illustrations below some details added to input more chinese/indian spirit: 
- the corner in chinese style
- the dragon and the tiger illustrations, original drawing from my friend T3-Tattoos shizuoka
- the big red stickers
- the calligraphic strokes for the move
- the calligraphic name for China wrote in cantonese, more traditional
and so on

After many feedback and corrections, we were proud of the final result !